Be Present
A commitment to a regular mindfulness practice has a transformative effect on you and your team. Practicing mindfulness so that you can be more fully present allows you to listen and take in more of what's happening around you, improves your problem solving and creative thinking abilities, and has a positive impact on everyone around you.
Meditation - even a short 5-minute meditation every morning - is one road to greater mindfulness. Here are two other exercises - one you can do on your own and one group check-in that will bring everyone in the room together before a meeting or group discussion. "Feet on the floor" is a great solo exercise before you have to speak in public or have a stressful conversation; "Red, Yellow, Green" is a great way to start a daily or weekly team meeting.
Feet on the Floor mindfulness exercise
You can do this exercise as you enter a conference room for a meeting or as you sit down at your desk to work. You can even do it with your eyes open to ground yourself, without anyone else in the room, just be aware of what you are doing. It can take 1 minute or 5 minutes, depending on the time available.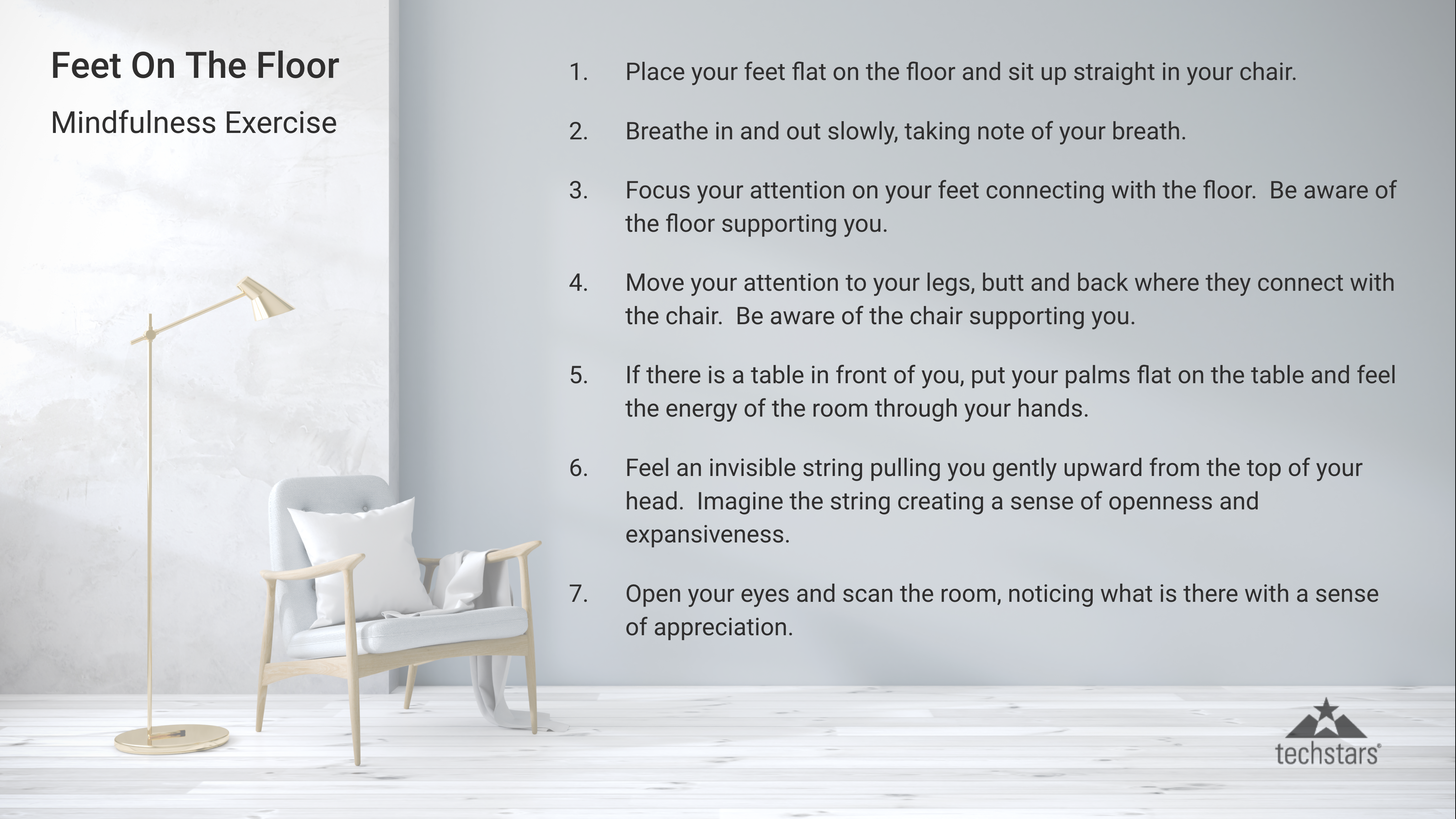 NOW START YOUR MEETING!
Team Check-in "Red Yellow Green" exercise developed by Reboot.io
Before beginning your next team meeting, begin by going around the room answering the simple question, "how are you?" Answer in the form of "Red, yellow or green" with an optional explanation. You can be green in your personal life and yellow at work, which is an important distinction.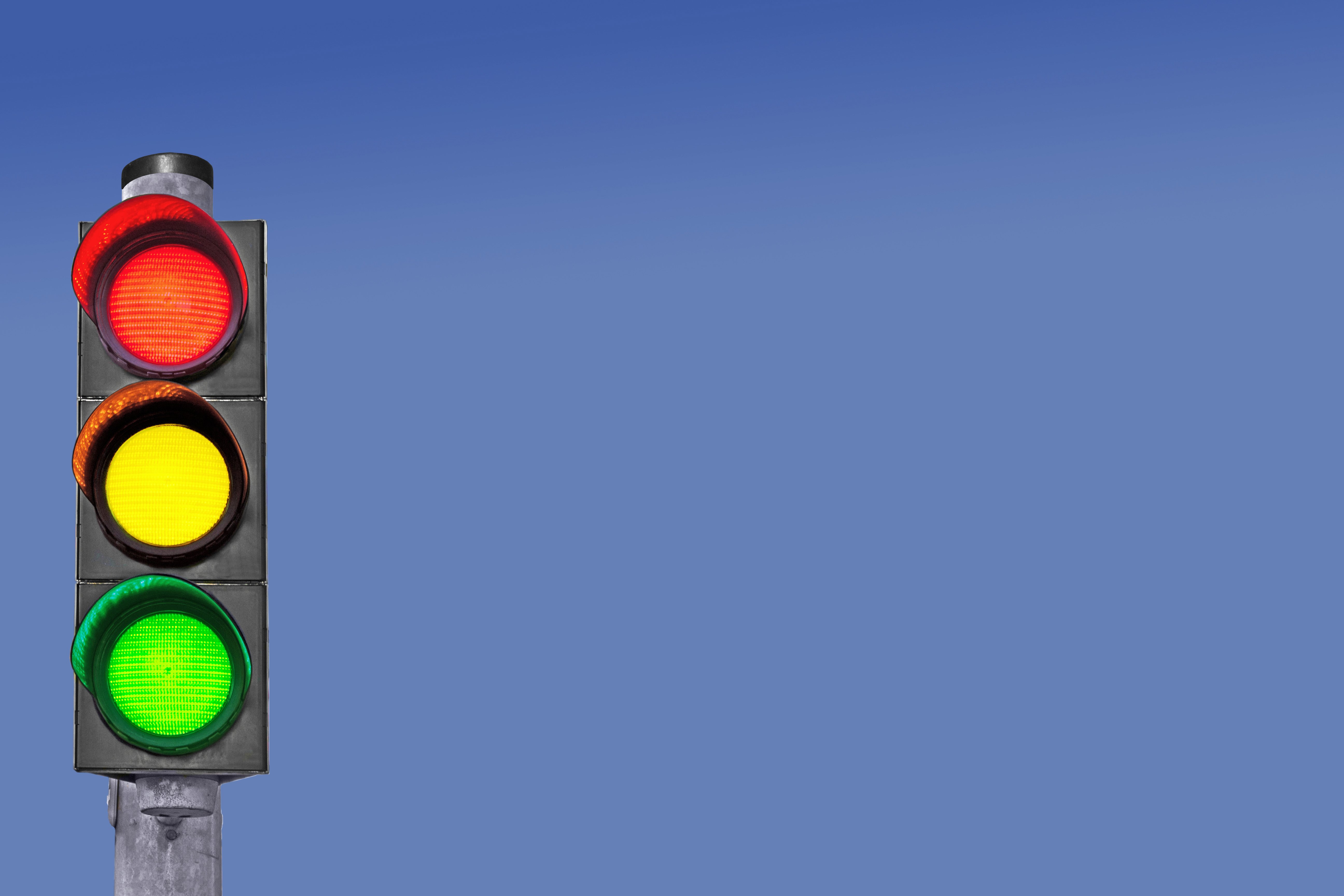 Green means you feel "in the flow", all systems are working. Nothing is distracting you or causing anxiety.
Yellow is reactionary, meaning something is not quite right; you may be anxious or distracted.
Red means your rational brain is offline and your nervous system has shut down; things just are not working physically or emotionally. You may be dealing with a crisis at home or work or with a physical challenge - injury or illness.
There are several huge benefits to doing this exercise with your team.
It shows your team that their well being comes first. Putting people first builds trust, improves communication and is the foundation of a strong culture.

It leads to having a productive meeting. If someone is in the "red" zone, there is little chance they will be able to effectively participate and perhaps the meeting should be rescheduled. Knowing who is red, yellow and green will allow the team to adjust and engage with each other with more understanding and compassion.
Commitment to Mindfulness
Make a commitment to a mindfulness practice today! What is the commitment that you are making? Write your answers below.
How will you create accountability, so that you can follow through on this commitment to yourself and your team? Write your answers below.