Category design is the discipline of creating and monetizing new markets in a noisy world - Play Bigger
Part one of our
Category Design
series worksheets will help you start thinking differently about your category and introduce the components needed to dominate a market.
BECOMING A CATEGORY KING
Category Kings earn 76% of the market cap in their space - Play Bigger
REVIEW: In a multi-year research project, the Play Bigger data science team released their IPO Sweet Spot Report, where they analyzed "the impact of money and time on enduring value with these companies."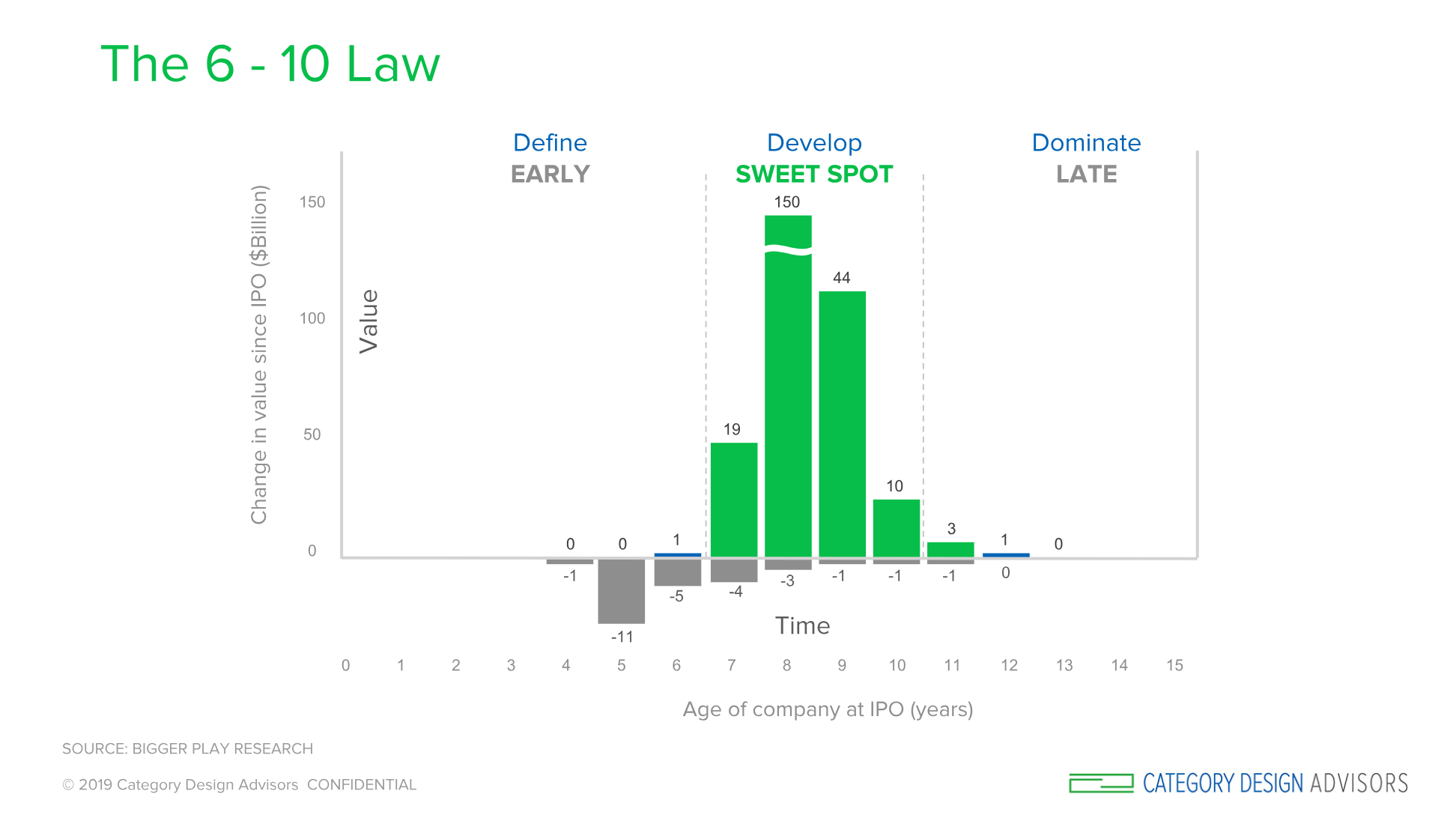 Their findings revealed a correlation between the age of the company (6-10 years) and post-IPO valuation. They found that companies that hit the IPO Sweet Spot created 113% of the market cap post IPO. On the contrary, companies that went IPO early or late either destroyed or lost market cap value.
Another a-ha moment happened when they layered over the Category Value Curve and discovered that companies that went IPO during the "develop" phase generated the most value.
In the early stage of "Define," a bunch of companies are starting to figure out the category, scramble to solve the problem and establish themselves as the leader. In the "Develop" phase, the Category King begins to emerge and dominate, and the market cap value increases. The last phase, "Dominate," is where the competition falls off, companies close, and the market cap levels off.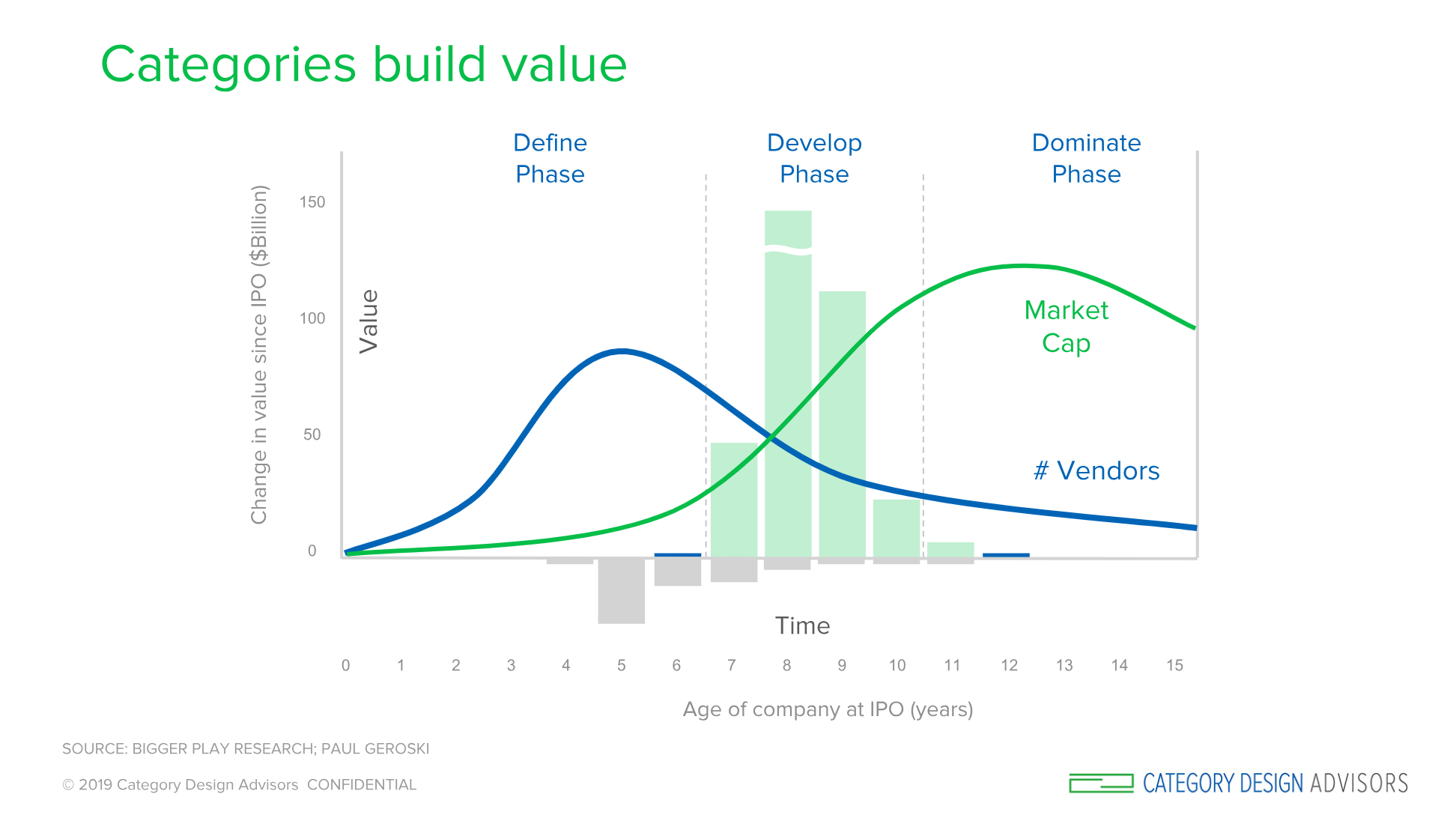 The common thread between these successful companies was their ability to develop a new category in their space, expose a $0 billion market, and continued to put forth effort for years to be identified as a Category King.